MasterChef Story: Episode 9 "A Piece of Cake"
To all my friends, family, and followers, thank you for your continued support! I put together a small glimpse of Wednesday's Sweet 16 episode! To hear Chef Edward Lee give accolades that my curry was one of the best he had ever had was definitely one of the most memorable moments on MasterChef and it ultimately gave me the opportunity to be team captain going into this week's episode. I had the privilege of being the leader of the blue team and getting to work alongside some of the best cooks in the MC kitchen.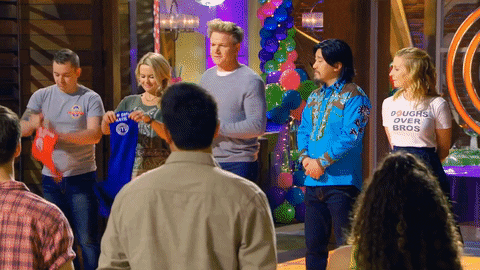 The joy of being team captain is undeniable, but I'd be lying if I said that there wasn't pressure that comes with the title. Being an optimistic person, I often times avoid making decisions that would make others feel anything less than adequate. However, going into this episode, I knew my competitive spirit wanted the best for all members on the blue team. Ultimately the goal for me was to win the challenge while allowing all team members to display their strengths. We had been in the MC kitchen for a few weeks now and I've been able to evaluate the strengths and weaknesses of each person, so I picked my team according to what I had been able to witness and experience over the season. Team challenges are also a group effort and I knew I wanted a very cohesive team of people that all worked very well with each other.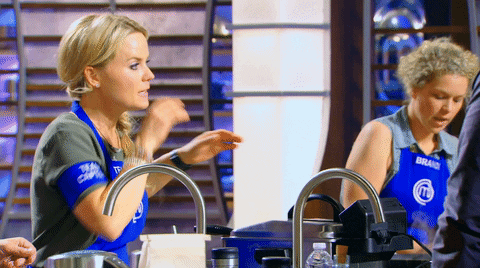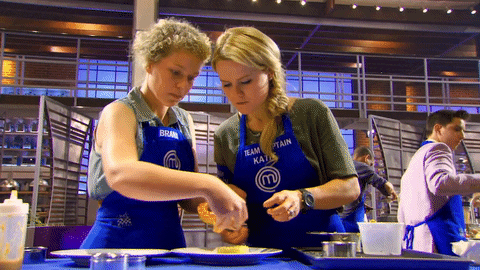 Unfortunately, it showed me stating that Nathan wasn't one of my picks for the blue team. This absolutely had nothing to do with his skillset in the kitchen, but rather with my experience with past team challenges. I also had to be very honest with myself and place people in areas that I knew would excel at the task assigned to them. On every team challenge Brandi has truly shown great skills on the grill! Andrea has shown that she can make some amazing sauces—her flavor profile is exceptional! Diamond has shown that she is a true team player and is up for anything and always with a smile! Nathan has proven that he is persistent and I appreciate his determination and desire to win. I appreciated David's ability to always strategize. Blue team ended up with a stellar group of people and ultimately pulled off a win!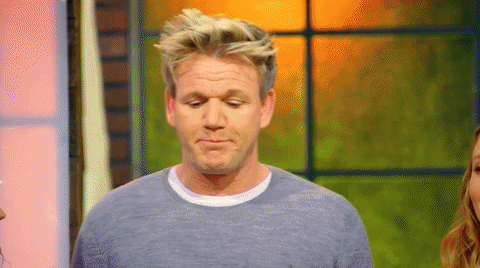 We definitely had a few challenges on the road to victory, but ended up being able to overcome the adversity. Originally we put together a combination of items that Gordon viewed as less than ideal but we were able to take a step back and focus on an Asian inspired entree that turned out fantastic. As a group, we collectively decided on the entree and went to our workstations to ensure the duties were carried out.
The prawns were the most beautiful I had ever seen! I knew we had an advantage over the red team if we cooked and flavored the prawns perfectly! We marinated the shrimp with a combination of a chili and lime flavor profile and it turned out beautifully. The coconut rice was absolutely delicious. Andrea, your sauce was dynamic!!! I was so proud of each of my teammates. Great effort team! It's the way we finished the journey that's important!!!!